Have a question, Not sure where to start?
Get a FREE One-on-One Consultation
Call Us Now
1-888-874-3791
or
PPC Campaign Management
New product launch? PPC can help.  New website? PPC can help.  Need leads?  PPC  can help. Need more sales? PPC can help.  Rebranding your company? Yep, PPC can help there too.
PPC can't solve all of your problems, but it's an advertising technique to elevate your company's growth.  With a variety of ad formats, pay-per-click can reach your audience in many ways.
Pay-Per-Click Ad Formats
Text Ads
Text ads that appear within a Google search above organic search results. Search ads provide consumers with a snippet of information about your business, as well as a link to call you on mobile devices. When clicked on, Search ads direct interested parties to the designated page of your site.
Text ads with snippet of business information
Link to call on mobile
Appear above organic search results
Shopping Ads
Displayed above Google search results, Google Shopping ads include product images, prices and store information. A form of advertising with a high click through rate, Shopping ads allow potential customers to compare product specs and view product advantages before even visiting your website.
This form of advertising provides merchants more opportunities for exposure both in Google's Shopping Network and across the web.
Include product image, price and merchant name
Appear above organic search results
High click-through rate
Display Ads
Visual advertisements that display across Google's Display Network, Display ads can take the form of text, image, video and rich media. More than 2 million sites are a part of Google's Display Network, all of which have places on them that Display ads can appear.
For example: your Display ad might appear between paragraphs in an online news article, to the right side of a block of text on a blog, or in a bar at the bottom of a popular mobile app.
Text, image, video or rich media advertisements
Appear across Google's Display Network
Great for increasing brand awareness
Remarketing Ads
Have you ever visited a website – while considering the purchase of a product or to get more information about a service, only to have it follow you around the internet – from search engines, to news articles, to social media in the following weeks? The advertisements you saw are remarketing ads, and you can create them too.
Appear after you visit the website
Follow you across the web
Re-engage customers
Did You Know?
The competitive landscape of businesses experiencing positive ROI from Ads has led to an increased use of the platform.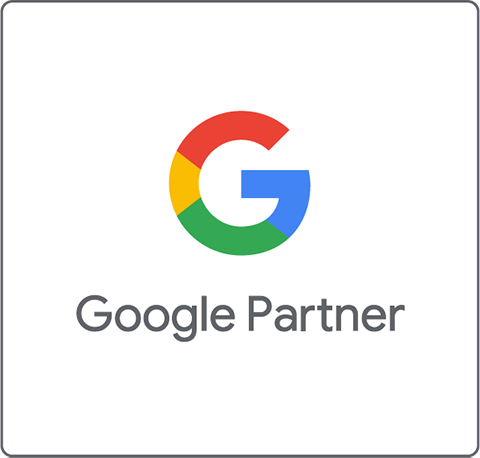 Powerful Partnership
By working with our team, you get the advantage of having access to a Google Partner. We know Google's advertising practices and standards like the backs of our hands, and our knowledgeable PPC management team can help you with your Ad campaigns, whether you're new to PPC or need help fine-tuning your hundredth campaign.
Google Partner
Over 20 Years of managing successful Ad campaigns