Have a question, not sure where to start?
Get a FREE Social Strategy Session
Call Us Now
1-888-874-3791
or
1,006% Return on Ad Spend
This hunting & trapping supply store wanted to level up their social media marketing strategy to drive more traffic to their website and increase conversions. In addition to creating engaging posts, our team designed a five-month Facebook advertising campaign that generated a 145% increase in traffic to their site and a 1,006% return on ad spend (ROAS).
Social Media Marketing Services
Developed & refined for social media success.
Combining best practices with modern tactics, our team has been able to develop an arsenal of social media marketing services to increase brand visibility and connect with your target audience. Offering new account setups, posting services, review generation and paid advertising options, our social media marketing agency can help spread brand awareness and drive engagement for you business.
By consistently testing different methods and channels, we understand what gets results and what doesn't, allowing our team to create flexible social media strategies. Through targeted social media campaigns, dedicated management and intelligent content creation, we can boost your presence on the networks that matter most for your business. Our expertise paired with these effective social media marketing efforts will help develop a following of users who are interested in your company and what you have to offer.
It's More Than Social Media Management
Between posting content to please your fans and creating effective ads to please the algorithms, social media can be... a lot. And that's just scratching the surface. Social media marketing means listening to your followers, predicting new trends before they happen, and nurturing a vast online community of people who share a love for your brand.
By partnering with our social media marketing agency, you are not only adding 20+ years of experience to your team, you are adding skilled and dedicated professionals that live and breathe social strategy.
Our team of social media experts go beyond just managing your presence—we focus on creating more opportunities for your brand to cultivate support and grow online. Take a look at the social media platforms we work in and explore the various tactics that could become a part of your marketing strategy when you work with our team.
| | Facebook | Instagram | X (Twitter) | LinkedIn | Pinterest | GBP | YouTube | Snapchat |
| --- | --- | --- | --- | --- | --- | --- | --- | --- |
| Management | yes | yes | yes | yes | yes | yes | yes | yes |
| Advertising | yes | yes | yes | yes | yes | no | yes | yes |
| Posting | yes | yes | yes | yes | yes | yes | yes | no |
| Scheduling | yes | no | yes | yes | yes | no | yes | no |
| Page Creation | yes | yes | yes | yes | yes | yes | yes | yes |
| Page Optimization | yes | yes | yes | yes | yes | yes | yes | yes |
| Training | yes | yes | yes | yes | yes | yes | yes | yes |
| Monitoring | no | no | yes | no | no | no | no | no |
| Reporting | yes | yes | yes | yes | yes | yes | yes | yes |
| Contests | yes | yes | yes | no | yes | no | no | yes |
| Coupons | yes | yes | yes | no | no | no | no | yes |
| Audit | yes | yes | yes | yes | yes | yes | yes | yes |
| Competitive Analysis | yes | yes | yes | yes | yes | yes | yes | yes |
| Profile Creation | yes | yes | yes | yes | yes | yes | yes | yes |
| Account Manager | yes | yes | yes | yes | yes | yes | yes | yes |
Did You Know?
91% of social media users are accessing social channels via mobile devices.
Major Social Media Networks
Cross-platform authority.
Every social media network is unique, boasting specific features and benefits for businesses online. But the nuances of each can be tough to keep track of. Our social media marketing team has been in the trenches for years helping our clients navigate the intricacies of each platform and find the best opportunities for their business. Enlist a social media marketing agency that knows every network like the back of their hand and you'll see the difference it makes with your online presence. (Hint: It makes it pretty awesome!)
Facebook
With 2.8 billion monthly users, Facebook maintains its position as the leading social media platform. Easily connect with your audience and promote your business with engaging content, boosted posts, and intelligent Facebook ads.
Instagram
Create a community of loyal followers and brand enthusiasts with engaging photos, videos, and Reels. As a business on Instagram, the platform will be working for you as it helps 83% of its users make the decision to buy a product or service.
X (Twitter)
X's fast-paced environment makes it easy to get your message delivered quickly to a wide audience. This platform is perfect for followers to access customer support, connect with your business and see your brand personality.
LinkedIn
Start building valuable relationships with business owners and top decision-makers on the most popular B2B network: LinkedIn. Through intelligent content and targeted ads, you can increase brand visibility in your target market.
YouTube
As the second largest search engine in the world (behind Google), YouTube is a powerful tool for businesses, offering a vast platform to share content, boost your online presence and gain exposure for you products and services.
Pinterest
This unique platform is all about discovery and is perfect for businesses looking to grow their audience. Acting as more of a search engine, you can connect with users that are interested in your brand through eye-catching pins and intriguing ads.
Snapchat
Interact with your customers in a slightly more unconventional way with Snapchat Geofilters and ads. With the help of our social media team, we'll be able to create an effective campaign that connects with your audience and delivers results.
GBP (GMB)
Every business knows how important Google Business Profile (formerly Google My Business) is to the visibility and reputation of a brand, providing key info to users right in the SERPs. Elevate your listing with posts optimized for success.
Are you ready to get more from social media?
Strengthen Your Social Game 💪
Call Us Now
1-888-874-3791
or
Social Media Growth Strategies
Campaigns built to achieve your goals.
Over the years, we've been able to watch the world of social media expand and flourish alongside the ebbs and flows of user demand and technology. Built to encourage growth and connection, social media provides brands with a vast platform to strengthen their overall online presence and create a sense of community.
At Mainstreethost, our social media marketing campaigns start with a purpose. A goal. To drive customers, connect with your audience and expand your reach. Our social media management covers all aspects of developing your social presence while helping to grow your business online.
And because social media channels offer such a fast-paced environment, we stay agile in our approach, evolving tactics and strategies with every new trend, fleeting fad, and algorithm update.
Advertise to Your Exact Audience
Target the person, not the keyword
Paid advertising campaigns on social networks offer distinct advantages compared to traditional pay-per-click (PPC) on traditional search engines.
Social media advertising allows you to isolate people with specific jobs, skills, associations, age, gender, interests, hobbies, locations and much more.
With social media advertising campaigns, you target the searcher, not the search term, allowing you to better target the specific audience that you want to reach.
Social Media Advertising
Directly target your audience
Drive sales
Being Social is a Full Time Job
Social media posting
Social media posts are—by their nature—temporary. That means you need to post regularly to stay relevant and in your followers' minds. However, social media posting is only part of the equation.
Professional social media posting
Organic growth
Engage your audience
Boost(ing) Your Voice
Engage a larger audience
On networks like Facebook, only a small portion of your followers will see what you share. That's where options like boosted posts can play an important role. Promote high-quality content like videos, blog posts or photos from your business to increase their visibility to people who like your page.
Expand your reach
Promote high-quality content
Increase visibility
Stay Active to Be Effective
Managing your social media strategy
Your business may be present on social media, but do you actually have a social media presence? With the help of our social media management experts, we can locate opportunities for growth, stay active on your accounts, and keep your brand engaged with your online community.
Social content creation
Brand reputation management
Flexible social media services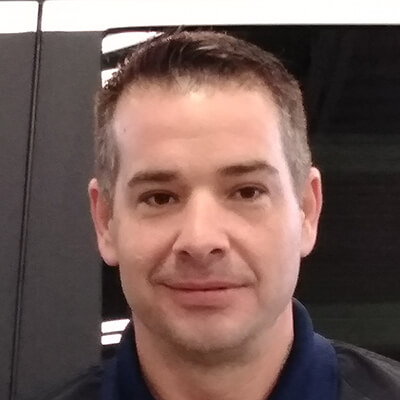 My campaign started a few months ago and since then I have seen tremendous results in both new traffic and revenue. I'm very pleased with the results. Mainstreethost built my website and did my SEO. I'm very happy and look forward to my continued partnership with them. Thank you Mainstreethost for doing a great job. I highly recommend them!
Sean HudsonOwner, Eco Auto Glass LLC
Your Social Media Marketing Team
A dedicated team of industry experts.
Your social presence is only as strong as the team working behind the scenes. At Mainstreethost, we have a highly-skilled social media management team ready to create a strategy that works best for your business.
We take the time to learn about you, your brand and your goals so that we can be authentic and sincere when managing your social media profiles. Our team works with you to determine the most effective platforms in which we should focus our efforts, taking into consideration where the majority of your target audience spends their time and what networks complement your brand image and voice.
We are well-versed in organic content creation and are skilled at building out marketing campaigns to maximize ROI. Our experience and passion for social has allowed us to develop some of the best social media marketing services for our clients. Strengthen your social presence and connect with your online community on a more personal level with the help of a dedicated social media services provider.
Social Strategies
Affordable Pricing
Social Media Experts
Common Social Media Marketing Questions
What social media platform should my business be on?
When trying to figure out the most beneficial social media platforms for your business to be on, you have to first think about your target audience—where are they spending their time? On what platforms are they interacting the most with brands? Second, you have to think about your brand—does this platform fit my business' image and voice? If you're not entirely sure, our team of social media marketing experts will work with you to determine what platforms make sense for your business.
What does the content creation process look like?
Our social media team creates unique content that is exclusive to your business, highlighting products and services, while also encouraging engagement within your online community. You can be as hands-on or hands-off as you want, but communication will be key as we work together to ensure important details, events and promotions are shared at the appropriate times. We also try to incorporate any photos you take on the job and behind the scenes if it makes sense for your brand.
What's the difference between a boosted post and an ad?
Boosting a post on Facebook means applying money to a post that's already on your Page's timeline to better reach a chosen target audience. Once boosted, your post will show up as an ad in the audience's News Feed. Now, a Facebook ad created through Ads Manager offers more advanced customization with a variety of campaign objectives, ad placements, and targeting solutions to help you achieve your specific business goals. Check out our Social Media Advertising Services.
Why should I work with a social media marketing agency?
Working with a social media marketing agency offers years of experience and a team of dedicated social media professionals that you won't find anywhere else. While you focus on running your business, our focus will solely be on strategy and helping you grow your social presence. We have the specific skills, tools and expertise to help you navigate these platforms, connect with your audience and make a real impact on your overall digital success.
How much do social media marketing services cost?
Creating a business page or profile on any of the top social networks is completely free, but management, monitoring, social media content planning and design take a lot of time and energy. We have affordable marketing plans for every network that offer flexibility for you and your budget. If those don't fit quite right, our team of social media professionals can also build custom strategies tailored to your exact business needs.
Do Facebook ads still work?
Yes! Facebook Ads are a powerful tool for businesses and yes—they still work. Unfortunately, a lot of businesses tend to struggle with Facebook advertising and its intricate processes. But that's where we can help. Using our strategic approach to Facebook Ads, our social media team will work with you to define your core objectives and ideal audience, and build an effective ad campaign that delivers results for your business.