Web Design Portfolio
Our in-house team provides superior web design services that deliver results. And our goal is to collaborate with your business to create a memorable website that helps you achieve your goals. We have over two decades of web design experience, allowing us to produce successful websites that look great on every device and implement modern web design practices that facilitate growth for your business.
We develop WordPress websites and eCommerce solutions while maintaining a focus on user experience, responsive design, creativity and growth. So, if you're just getting started and need a simple website to get your business online, or you're a seasoned vet that requires a more sophisticated eCommerce solution, our web design & development team can help bring your vision to life.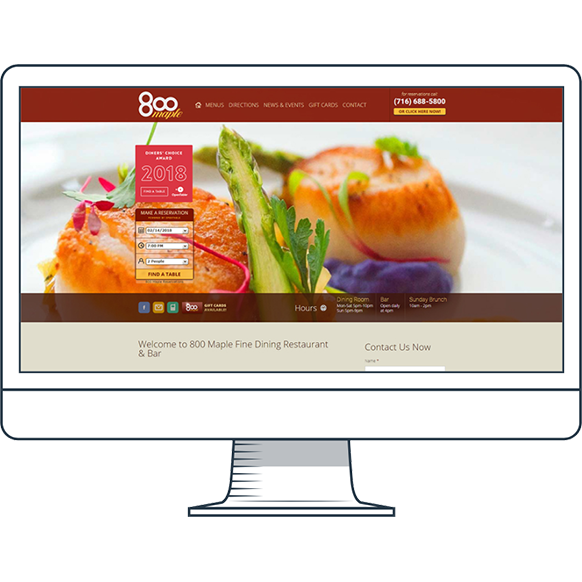 800 Maple
800 Maple is a fine dining restaurant and bar located in Williamsville, NY. Serving up the best in prime steaks, chops and fresh seafood, 800 Maple offers a casual, contemporary setting for dinner, late-night cocktails, banquets, office parties and brunch.
Our team created an engaging website that allows patrons to easily make a reservation online. We also designed a menu that showcases their wonderful dishes and bar menu.
Services provided:
Website design
Web hosting
PowerListings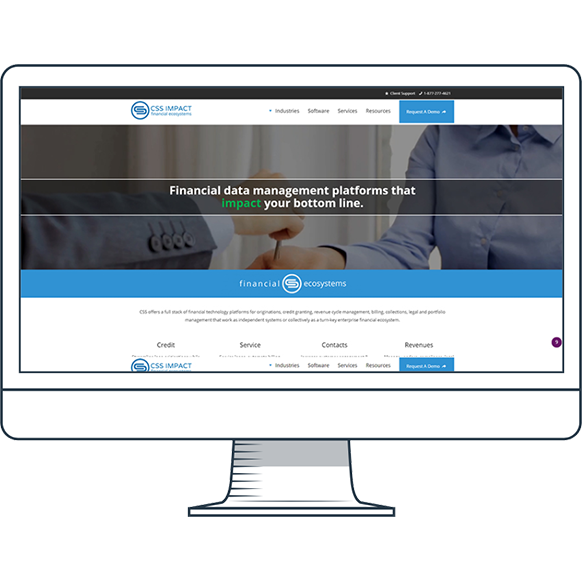 CSS Impact
CSS offers a full stack of financial technology platforms for originations, credit granting, revenue cycle management, billing, collections, legal and portfolio management that work as independent systems or collectively as a turn-key enterprise financial ecosystem.
With a wide range of financial technology solutions, CSS Impact wanted to make it as simple as possible for users to determine the optimal solution for their business needs. Ease of use was top of mind while designing the CSS Impact website. Our development team integrated a preliminary checklist for visitors to utilize that quickly enables users to determine the right solution for them.
Services provided:
Web design
Web hosting
SEO
PPC
Social media marketing
Content marketing
Blog writing
Press releases
Email marketing
Graphic design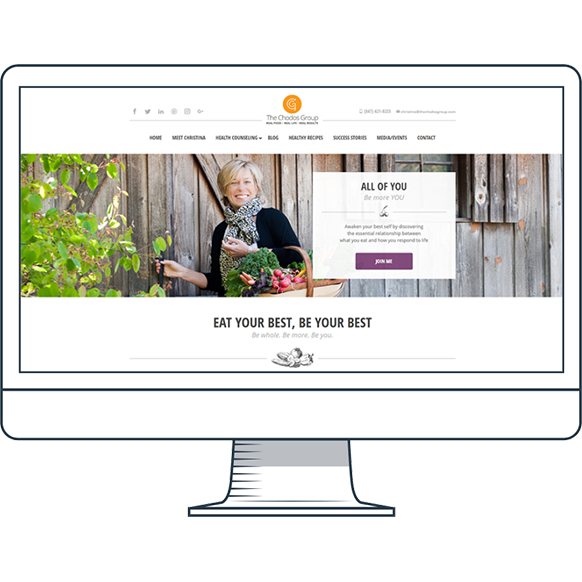 The Chodos Group
The Chodos Group provides effective health and nutrition counseling services in Chicago. They came to Mainstreethost seeking help with their branding and digital marketing. They wanted a new website that educated and connected with their clients, but was also easy to edit and update.
Our web design team created a custom responsive website that featured a recipe section, blog section and allows for easy updating.
Services provided:
Web design
Web hosting
SEO
PowerListings
Social media marketing
Social media advertising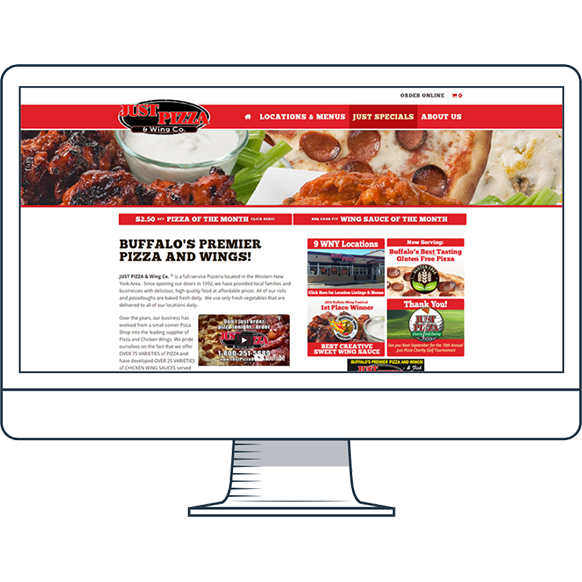 Just Pizza
Opening in 1992, Just Pizza & Wing Co. is a full-service pizzeria in Western New York. They've expanded  their franchise to 9 locations with over 75 varieties of pizza and have created over 25 delicious chicken wing sauces. Prior to working with Mainstreethost, Just Pizza was not happy with their online presence.
After determining their goals, we decided that a new website was eminent. They needed a tasteful website that showcased their size, pizza choices, wing sauces and most importantly, the ability to order direct from the website.
Services provided:
Web design
Online ordering
Web hosting
Social media marketing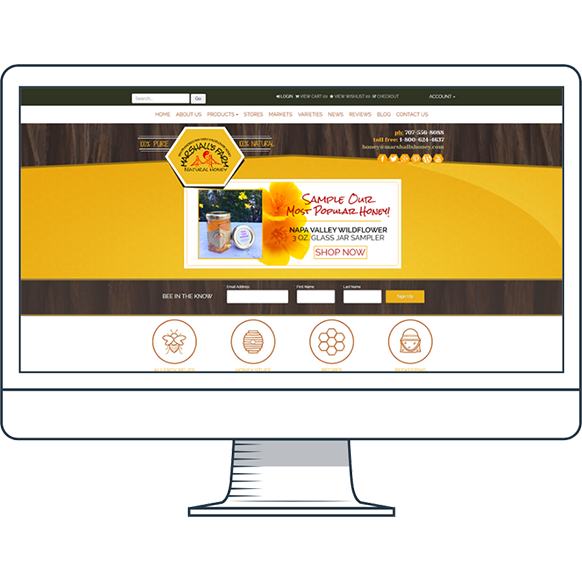 Marshall's Farm
Marshall's Honey; the finest in natural organic gourmet honeys from the mountains, valleys, seacoasts and back yards of the San Francisco Bay area. With an outdated website and no way of purchasing products, Marshall's Honey expressed interest in a new eCommerce website that allowed its users to purchase products direct from their website.
With a wide-range of inventory, Marshall's Honey wanted a simple layout with easy access to all of their product offerings.
Services provided:
Ecommerce website design
Social media advertising
Social media marketing
Web hosting
Email marketing
PowerListings
Blog writing
PPC