SEO services are rapidly evolving.
Is your website is keeping up?
Growth Driven SEO Plans
SEO is the foundation for any digital marketing plan. It establishes trust, builds domain authority and sets the stage for successful digital marketing strategies. But, SEO is a process, it's not an immediate solution. It takes time to build and execute a proper SEO strategy that delivers results. Providing value, establishing trust and building domain authority are key components when increasing your search engine rankings. Get your business started on the right track with our affordable SEO packages.
SEO Packages
Our flexible SEO packages offer numerous ways to attract your target customers. We provide a variety of SEO solutions that fit your needs. We have a few SEO packages listed below, but offer custom SEO plans that are tailored to your growth needs. Explore the packages we offer below, and how they will help you grow your business with search engine optimization.
SEO
Essentials
A flexible, low-risk solution for SEO growth - perfect for small businesses & start-ups
starting at
$99

/mo
When Billed Annually
SEO
Standard
Modern, cutting edge optimization strategies – all executed for a reasonable price
starting at
$199

/mo
When Billed Annually
SEO
Premium
For companies ready for an advanced, wide-reaching & dominate approach to SEO
starting at
$399

/mo
When Billed Annually
SEO
Custom
When only the best will do - We offer full-service SEO packages to achieve your goals
starting at
$999

/mo
When Billed Annually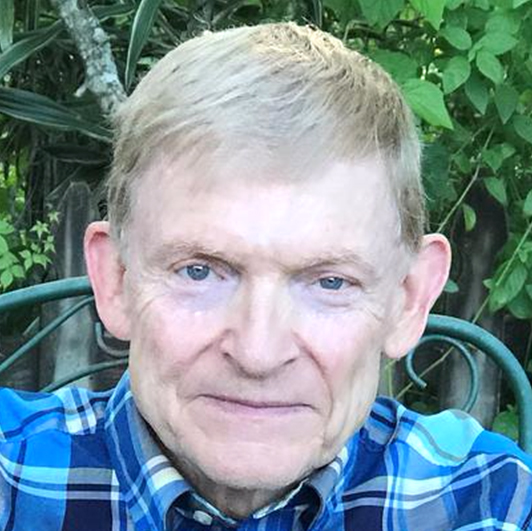 The team and Mainstreethost has done a wonderful job. My website is being found regularly due to their SEO efforts, and because of their hard work, the Washington Post found my website and reached out to me to conduct an interview. On top of the Washington Post finding me, NAHB and the Kitchen and Bath Association have reached out to me and would like me to conduct their webinars. Finally, I've seen an increase in the number of people attending my classes, stating they found me on Google. Again, I can't thank the team at Mainstreethost enough for all their hard work and dedication.
Steve Hoffacker , CAPS, CEAC, SHSS, Steve Hoffacker LLC
Mainstreethost SEO
You know you need an SEO plan for your website, but how do choose the right SEO package for your business? When looking for an SEO agency, you have countless options that can be rather overwhelming. What sets our agency apart from our competitors?  Knowledge, experience and skill. Our highly trained SEO team digs deep into your website to find performance issues that may be holding your site back. Our team follows industry best practices and never takes shortcuts that may jeopardize your website. We believe in providing results driven SEO packages for our customers. This means focusing on generating tangible results for your business. Our professional SEO team focuses their efforts on optimizing your website for the right keywords that improve ROI for your business.
Which Strategy is Right for You?
With over 20 years of SEO experience, we know what it takes grow your business through search engine optimization. So, if you're trying digital marketing for the first time, or need to boost your established website's performance, our specialists provides the tools, experience and knowledge you need to accelerate your business.
An Expert SEO Team
We began our journey in 1999 as an SEO agency that has now evolved into an affordable full-service digital marketing agency. Our mission is quite simple: Making digital marketing simple, flexible and affordable for every business. With two locations, Buffalo, NY and Las Vegas, NV – Our team lives and breathes digital marketing, and are constantly working to evolve our skill set. Our team operates by learning, educating, innovating, and creating and above all, delivering results. If we can do it for our own business, we can do it for yours, too. Our ranks include jocks and nerds, artists, writers, innovators and imaginers, all working together on the same end goal – our clients' success.
Frequently Asked Questions
Since 1999, we've seen the SEO landscape transform from black hat practices of keyword stuffing and buying backlinks to an emphasis on user experience and content quality. With such a significant change in the industry, you probably have questions and concerns about your current tactics – and we're here to help. Here are just a few of the common questions customers ask us regarding their SEO strategy:
How do I get on page one of Google for a specific keyword?
There's no magical formula to ranking on the first page, but Google heavily favors websites with quality content developed around relevant keywords. Simply placing a keyword as many times as possible within your content will hurt your rankings.
How long does it take to start seeing results with SEO?
There's no set timetable for when you'll start to see rankings improve. Some businesses see progress within a few months, but many others need a year or more to recover from a Google penalty or clean up their content and backlinks.
I'm ranking well, so why am I not getting business from my site?
There are several factors to consider here. Every website has specific needs and converting visitors into customers can be tricky. It's best to start with a website audit and user experience review to diagnose your sites conversion restrictions.
How do I reach and attract a local audience to my website?
By setting up a Google My Business account and building a presence on local listings websites (e.g. Yelp, TripAdvisor, etc.), users will be presented with your location and contact information when they make a geographic-based search.
I have lots of links to my website. Why am I not ranking well?
Google considers the quality of your backlinks, not the number. You want to obtain links from authoritative websites in your industry to indicate that you're a knowledgeable and reliable company to do business with.
My rankings have dropped. What happened?
Search rankings change all the time, but if you've seen a significant drop, it could be due to increased competition under specific search terms, Google penalties, a poor mobile user experience, bad backlinks, or low-quality content.