According to, xAd 69% of people who search for a service on their phone plan to make a purchase at a physical location. This statistic has a subtle but significant importance. On the surface, it appears to be an argument for brick and mortar businesses, but this assumption is flawed. While those customers do plan on making a purchase at a physical location, they do not base their decision on the storefront itself. They tend to base their decision on the digital information they are able to find within their mobile device.
This raises the question: how can customers use their phone to find your business?
You might shrug. You have this figured out; you already invested in a website. They will find you through Google. No big deal.
Maybe, but there's no guarantee of this. Let's imagine you own a restaurant and the customer is right around the corner from you. They search for restaurants on their mobile Google app, but the first result sends them to a burger joint across town. Is there any way their phone could have sent them to you? Of course, but the solution won't always come in the form of a website.
Granted, websites are a major component of mobile marketing, but they should only be a component, not the whole. Their limited capabilities and reliance on third parties can negatively skew user experience. In order to fix problems like this, 93 of Fortune 100 companies have expanded their influence into the sphere of mobile app marketing.
The Mobile App Market is Worth $429 Billion
The leaders of business have recognized the massive potential within mobile marketing. In 2016, companies earned roughly $429 billion through mobile platforms alone. This doesn't mean they Googled a store and went to a location. Customers spent billions of dollars solely through their devices.
If you combine all the apps from the two major retailers (Google Play and Apple's App Store), there are roughly 2.8 million different apps on the marketplace. It's worth noting, though, that some of these represent the same app developed for both operating systems.
In an ever-growing mobile landscape, things can get a bit crowded for newcomers. To stake your claim, your app has to leverage available technology in a way that solves real pain points for your audience.
Mobile Marketing Revolutionizes Small Businesses
Traditional marketing theory is based primarily on impressions and conversions. Generally, the more people exposed to a company, the more likely they are to buy from them. While these concepts still hold some weight, Stanford University recently published a study that they also contain some inherent inefficiencies. In order to create long term relationships with your audience, it's necessary to remember the human factor. The technology available for app-based mobile marketing allows companies to connect with their customers on a more personal level.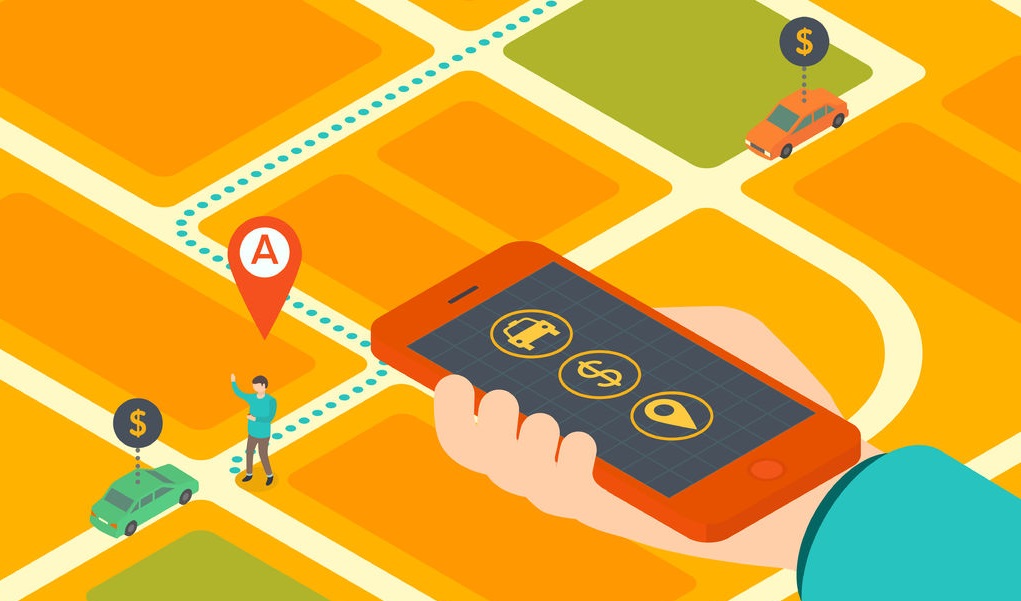 The average consumer is active on their phone for almost 3 hours every day. How many times do you think they see the apps on their home screen? I'm willing to bet it's pretty often. While this does matter in terms of impressions and conversions, it also introduces an entirely new level of specificity to those interactions. For example, an app can help predict when a customer is hungry, send them an instant coupon to your restaurant, and use the phone's built-in GPS technology to guide them there.
Mobile-Integrated Artificial Intelligence
Every modern smartphone uses cloud-based software to generate programs. These programs process massive amounts of information in seconds. Do you think it would be hard to have an app that sends out a push notification twenty minutes before dinnertime? A photo of a charred, medium-rare sirloin could be the sole reason why a customer's mouth starts watering. Coupling this with a time-sensitive coupon available specifically for that user adds a level of action-oriented intimacy not possible with a traditional ad.
The possibilities for mobile-integrated artificial intelligence are limitless. According to CNBC, "Artificial intelligence may be the future of mobile ads." This software can tailor your business to every individual customer. By tracking user interests, it improves the experience for everyone involved. You save time and money by focusing your marketing efforts on high impact results. The customer benefits from an ad experience that's more likely to be relevant to their needs.
Real World Results
When it comes to business, theoretical success is one thing, but it won't matter if it's not reflected in your bottom line. Below are two examples of app-based marketing helping major companies reach their customers in new, more personalized ways.
Starbucks Lets Customers Skip Lines Via App
Starbucks reported $19.6 billiion in gross revenue during their 2015 fiscal year. This was also the year they began pushing their cutting edge mobile app.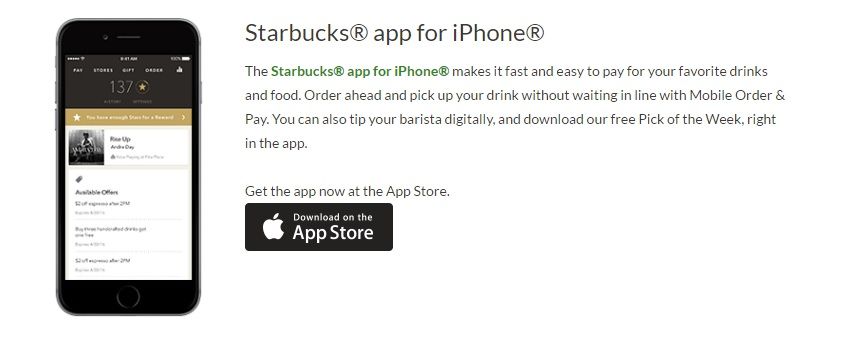 One feature allows customers to order and pay within the app and pick up their coffee from the nearest location – no fuss, no lines. Customers responded so strongly that the app attributed for 20% of Starbucks' 2015 revenue. The marketing efforts in their app earned them almost $4 billion in a single year.
Domino's Pizza Increased Profits By 28% In 6 Months
When Domino's launched an app that allows customers to order pizza directly through their phone, they saw a 28% rise in profits within six months. Plus, when the app launched, they initially only released it in the U.K. With their yearly total profit sitting just under $200 million, a country with a landmass smaller than the state of Illinois had a large enough market to give an additional $54 million in profit.
Final Thoughts: Apps Tailored For Small Business
App-based marketing is no mere fad. The giants have already staked out their turf, and the companies with the appropriate capabilities are in the development process. For many small businesses, this cost isn't feasible. Luckily, there is another option.
By using mobile development platforms created by the best app makers, businesses now can learn how to build a mobile app quickly and affordably. These services are simple to use for even the most tech-resistant individuals. Drag and drop widgets and design the entire thing in under a few hours. Not everyone can afford to pay hundreds of thousands of dollars just to stay competitive, so these companies do their best to accommodate every client in need of help.