The concept of branding is most readily applicable to companies and organizations. Without profits to be made and glossy boardrooms to host presentations, what's the point of branding, right?
Actually, the term can be a bit more flexible than that.
Actors, athletes, and yes, even cities, need to be careful about how they brand themselves.
For some cities, active branding isn't so much a matter of overhaul is it is simple maintenance. Paris, for example, would probably do just fine without any intentional branding strategy whatsoever. It benefits from centuries of history as one of the most beautiful, romantic cities on the planet. Hong Kong, conversely, benefits from its long-entrenched reputation as a hub of trade and commerce.
Here in the states, New York City is one of the most well-known and well-branded. It's the city of bright lights and big dreams, and thrives on a palpable, can-do energy among the diverse populous. As for the second largest city, Los Angeles, the "dreams do come true" branding comes from the industry it's built around: Hollywood.
These cities, therefore, don't have to worry about positioning themselves as attractive destinations. Tourists will continue to come, as they always have.
But there aren't that many of those. How do the less fortunate – or, the less populous – cities become destinations?
Well, like any business would, they build their brand.
Buffalo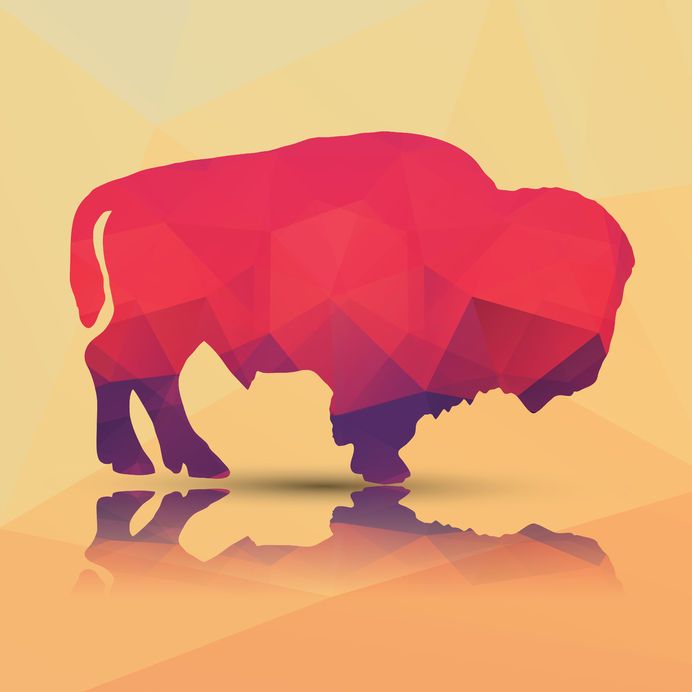 Coming on the heels of our #ShareYourBuffalove local Instagram contest, we thought it made sense to start off with our beloved hometown. At the turn of the 20th century, Buffalo's location at the intersection of Lake Erie and Niagara Falls made it a hub of trade and industry. It was even dubbed City of Light because it was one of the first metropoles to be fully lit by electric streetlamps. This cultural and economic prosperity faded after the 1950s, when certain industries – especially steel – became less prominent on a national scale.
In the decades that followed, Buffalo struggled. In neighborhoods like South Buffalo and the East Side, urban blight became the status quo. In recent years, though, a number of factors have led to a resurgence in the city. One main reason is that there's been a surge in interest and investment in the city's location on the water. Even though that intersectional location is less of a factor for trade than it used to be, it still serves as a major attraction. Even though Buffalo's known for its intensely snowy winters, the rest of the year tends to be quite beautiful. The city has found exciting new ways to take advantage of this by building up its water-facing geographic areas.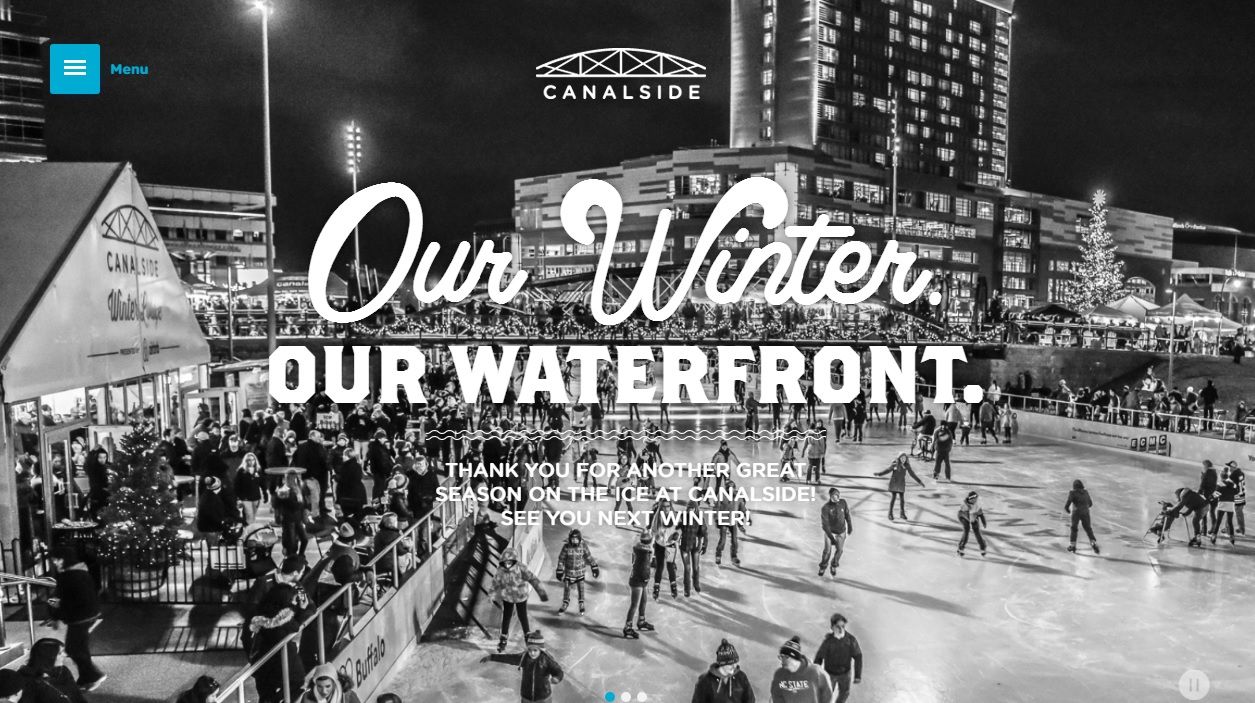 Canalside, for example, has become a truly beautiful, dynamic public space in Buffalo's formerly depressing downtown district. With ice skating rinks, kayak launches, arts and crafts tents, and a hugely popular concert series, the area has become a go-to location for anything exciting happening in the city. Plus, the multi-use Harbor Center, built with the help of Buffalo Bills and Sabres owners Terry and Kim Pegula, sits right across the street. The days of a bland, barren downtown region are no more, indeed.
Pittsburgh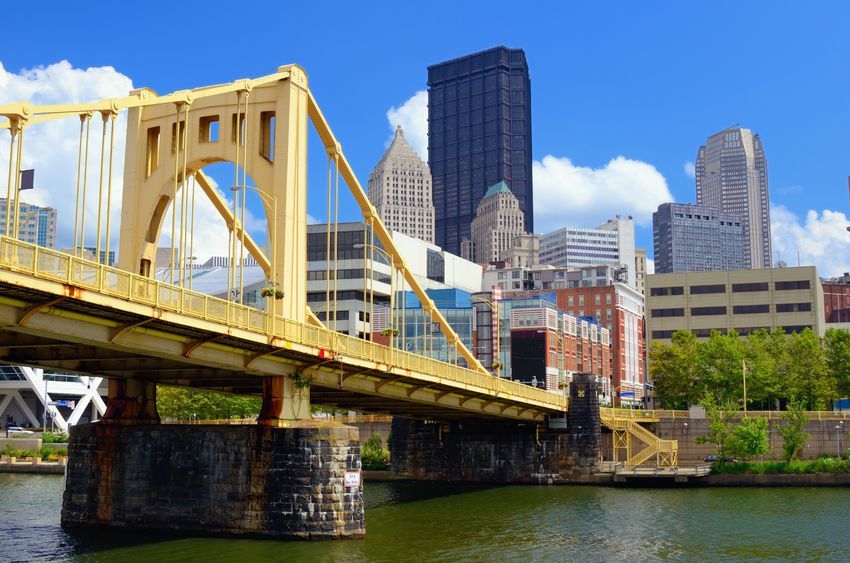 Pittsburgh's history, much like Buffalo's, is one of blue-collar industry and manufacturing prominence. The Western Pennsylvania stronghold got its nickname as the Steel City for obvious reasons. Steel mills and the industries they were a part of supported the city's middle class, immigrant-heavy population up through the middle of the 20th century.
Also like Buffalo, Pittsburgh struggled when the importance of the steel industry began to wane. In recent years, though, Pittsburgh has embraced its industrial roots for positive branding. The geography and layout of the city support this strategy as well; iconic yellow bridges serve as geographic veins and arteries. Its downtown district has been a main focus of renewed energy and branding strategy. For example, local marketing agency Wall To Wall helped the city design a "multifaceted strategy [which] aims to help make downtown Pittsburgh a vibrant 24/7 destination." Or, as the locals might say, "dahn-tahn."
Pittsburgh also benefits from a tech-centric resurgence happening throughout the city. Companies like Workbook, Uber, and DuoLingo are part of a tech renaissance that continues to drive jobs and innovation for the City of Champions. Like many rust belt cities, Pittsburgh strong branding relies as much on its past as it does on looking forward. With a rich intricate history that includes being a cultural touchstones for things like labor history and pro sports, Pittsburgh has a lot to draw on. If recent years are any indication, it will continue to do so with brilliant branding acumen.
Nashville
Nashville has long enjoyed its status as a country music Mecca. In the past 20-or-so years, the city has made a pointed attempt to brand itself not just as Music City, USA, but as a global center of more diverse music and styles.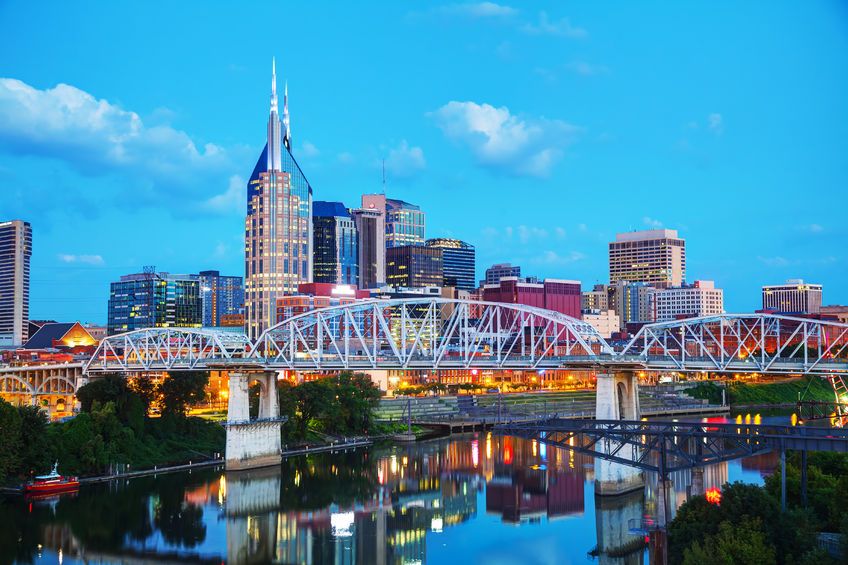 Also, they've  benefited from uncompromising focus and collaboration between their city government and branding efforts. The main vehicle for those efforts is the Nashville Convention & Visitors Corporation. With strong community and governmental support, this organization has helped establish the southern city as not just a historical landmark, but a business-friendly hub of progress and forward thinking.
The tourism numbers have proven the unquestionable success of these branding efforts. In fact, last October, Nashville finally ended an unprecedented streak of 70 consecutive months of monthly records for room night hotel bookings. That kind of response can only mean one thing: branding that is connecting with its audience. Tourist attractions in Nashville have expanded beyond the classics, although the Grand Ol Opry is still there for the diehard country music fans. It's just that now, these timeless landmarks are supplemented with an award-winning restaurant scene, a revamped Riverfront Park, and a surging craft beer scene.
There are some immediately evident common threads among the three examples shown here. At the end of the day, it's important to focus your branding efforts on the attributes your city already claims. Authenticity is of the utmost importance, so instead of straining yourself to look like your larger counterparts, look inward and present a brand that is true to yourself. This makes sense for brands too. Embracing your history in a way that feels transparent and unforced will endear your company to your audience. Plus, when it comes to branding and marketing, think about how much easier it will be to speak from a place of honest experience, as opposed to working constantly to keep up an act.