It can be very difficult to explain the entire scope of advertising on Facebook. If there was only one way to build a Facebook Ad, or even two or three, the process would be much more simple. But there isn't just one way – there are many.
This can get really confusing for anyone trying to wrap their head around all of these options.
Facebook for Business is the network's comprehensive hub for all marketing and ad-related things, but the structure is pretty convoluted. Inside you've got Ads Manager and Power Editor, both of which are packed with incredibly useful features.
One of the Most Common Points of Confusion in Facebook for Business Is the Difference Between these Two Dashboards.
What does each do? When should you use one and not the other? I've asked all of these questions myself and, luckily for you, have a comparison of the most important features for you right here!
So hop on that speeder and race to the space port – these are the droids ads you're looking for.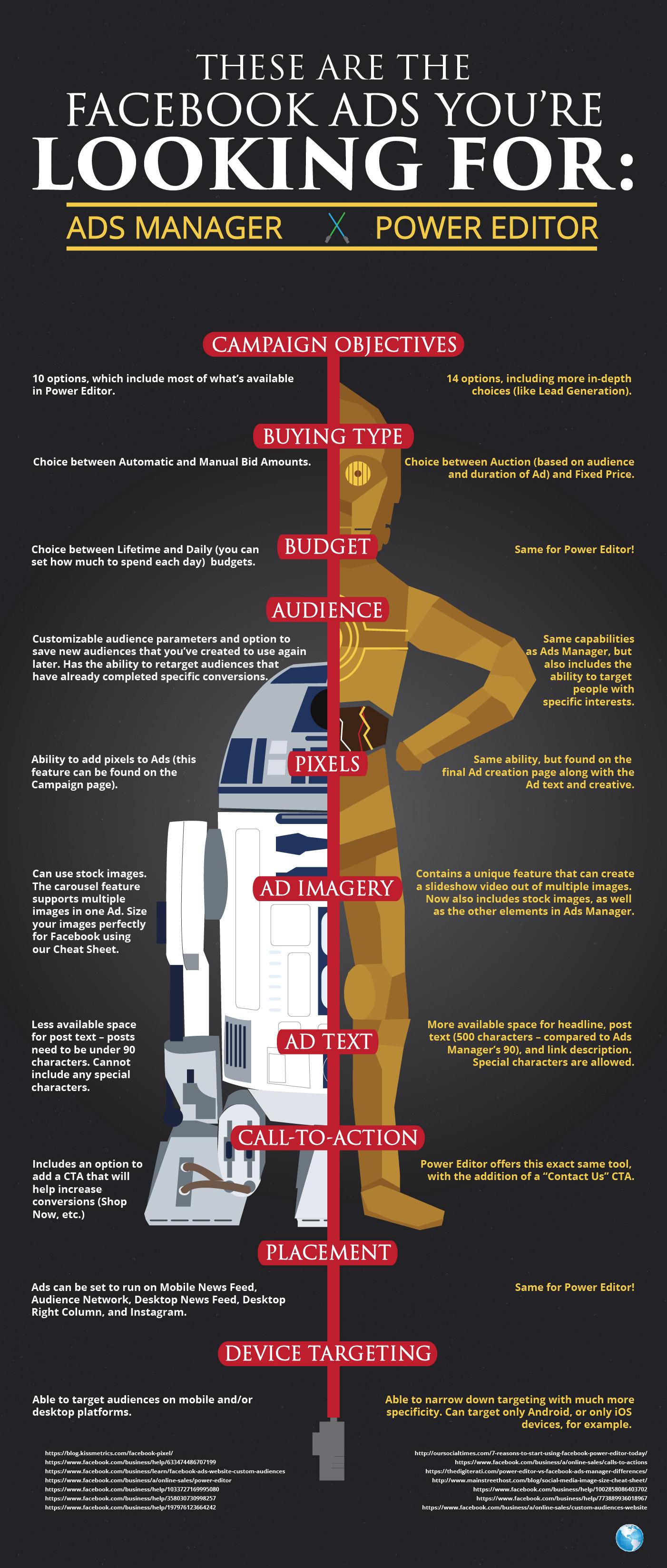 It's True That Facebook Power Editor Does Offer Some More Advanced Ad Options.
Many marketers believe that Power Editor is the far superior tool for ad creation.
But Facebook is clearly making an effort to even the playing field. With all of the recent improvements to both platforms, I think it's clear that they're both pretty out of this world.