It's the last day of the month and time for our October 2016 roundup infographic!
Whether or not you enjoy the tricks and treats Halloween offers, it's clear that the holiday makes for a great marketing opportunity. Burger King, for example, really got into the tricking spirit when one of their locations in Queens, NY dressed up as the ghost of its arch-nemesis, McDonald's.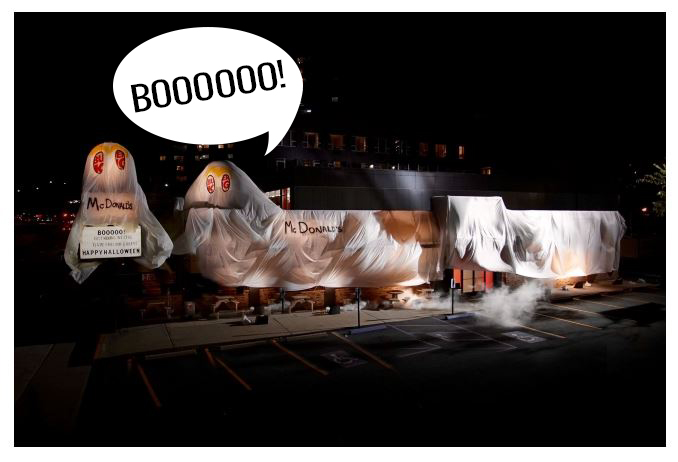 Screenshot from AdWeek
However, Halloween-themed ads aren't the only digital marketing news trending this October. The upcoming presidential election has created quite a stir on social media, making #debatenight one of the top 5 hashtags this month. And #RIPVine will probably make that list as well, since users have been in a tizzy over the news that Twitter is discontinuing Vine in the near future.
The end of October also means the inevitable start to the holiday marketing season. As soon as November 1st hits, it's "Good-bye, Halloween" and "Hello, Christmahanakwanzika!"
Every year, people claim that holiday shopping starts earlier and earlier, and, while it sounds redundant, they're not wrong. This year, it's rumored that the season will also last longer than previous years. Adobe predicts the retail industry will see 53 consecutive days of $1 billion in online sales – compared to the 31 consecutive days reported in 2015.
Treat Yourself to More Important Digital News from This Month in the October 2016 Roundup Infographic Below.
And remember to come back at the end of each month for our next roundup!