Share this. Tweet that. Like this. Comment on that. Connect with him. Unfollow her. Join that group.
The world today is laden with all things social media. Everywhere you look people are using smartphones, tablets, or some kind of technological device that has them connected to the internet 24/7. They even have smartwatches now (because it's important that people can check their email without having to actually hold anything, right?).
Just as social media and mobile technology are taking over our personal lives, they're also taking over the business world.
Download Our Free Ebook Here to Learn How to Win over Your Audience On Social Media.
One quick Google search will reveal an endless and exhaustive list of statistics related to social media. According to SalesForce, 66% of marketers say that social media is essential to their business, and 38% plan to allocate more money to social over the next few years.  Whether you are self-employed or the CEO of an entire enterprise, the use of social media is extremely prevalent and crucial to almost any kind of business.
If you're still a little skeptical about the benefits of using social media for business, then take a gander at these 7 random, yet indispensable statistics.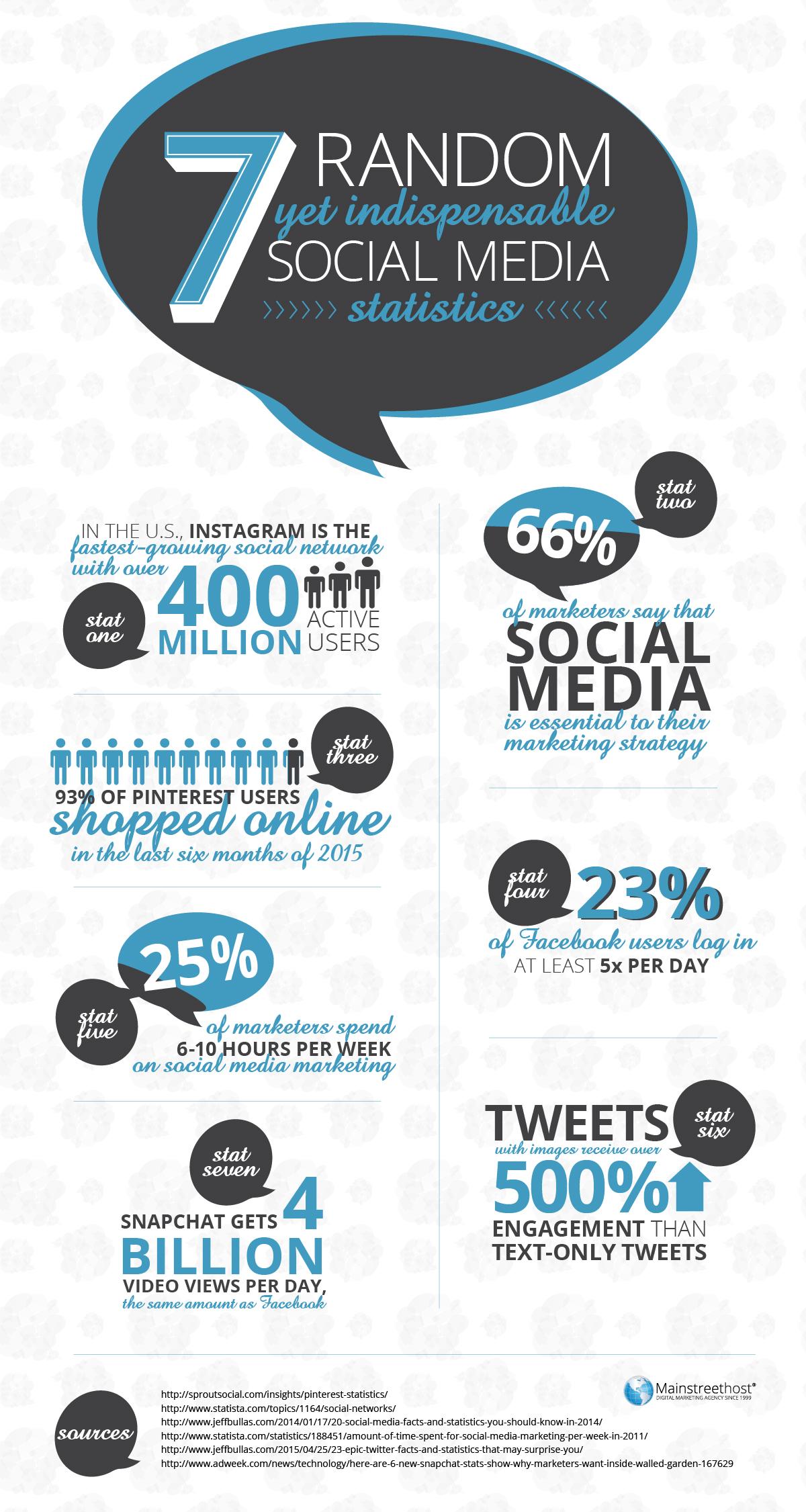 Editor's Note: This post was originally published on October 8, 2014 and updated January 6, 2016. You can view the original infographic here.