Making Data-Driven Decisions with Google Analytics Premium
Have you always dreamed of working directly with a Google rep when it comes to analyzing website data? If so and you have $150,000 / year (US dollars) to spare, you are in luck!
After Google announced that it would no longer be providing search query data in Analytics from logged in Google users a few weeks back, they followed up with introducing "Google Analytics Premium".
Below are just a few of the features in the new Google Analytics Premium: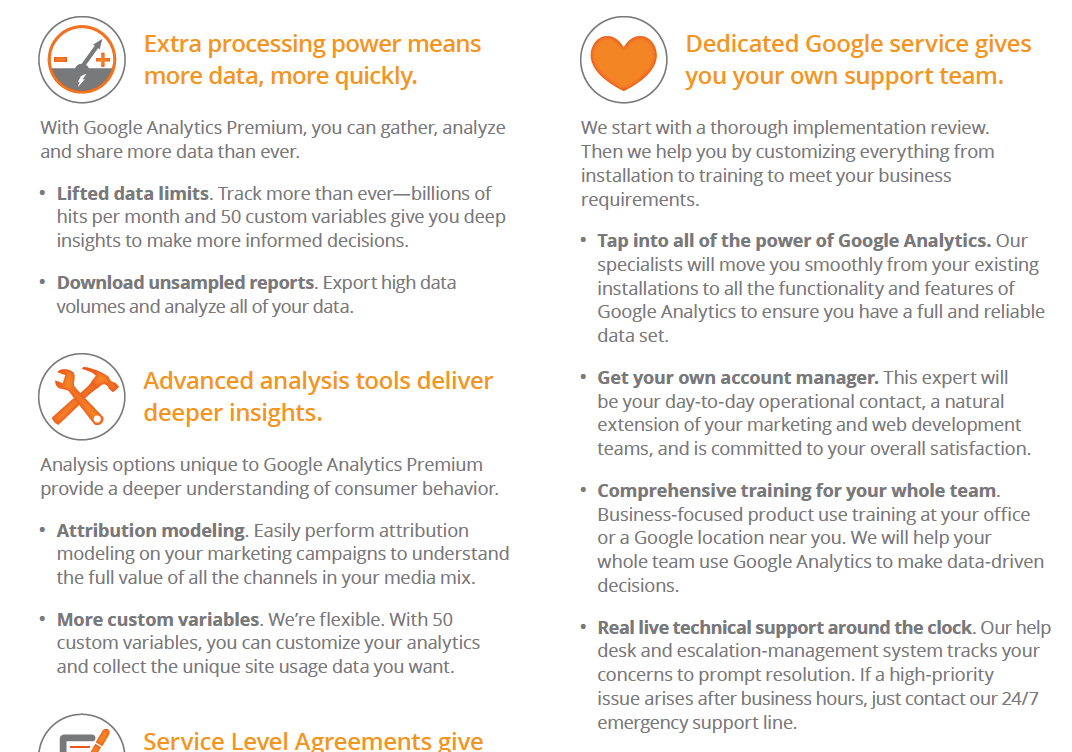 Check out Their Promotional Video Below:
Is accessing all of your data worth $150,000 / year to you?