Since the internet's inception, we've seen the development of many new ways to connect with one another. Of those, digital purchasing has always been one of the most impactful. The dawn of ecommerce represented a shift in priorities and in the way we buy things. The ability to buy items online meant the elimination of holiday retail nightmares, camping out for event tickets, and countless other now-obsolete inconveniences. Businesses today rely on smooth, functional ecommerce user experience (UX) in order to keep up.
Since users are in complete control as they traverse the web, you need to create the shortest buyer's journey possible. If you are a camera maker, for instance, you may realize that many of your users are seeking out product reviews on YouTube before deciding on an eventual purchase. This creates a gap between users having their interest piqued and being able to buy your product. During the time between those events, any number of things could prevent them from following through with an actual purchase.
So, much in the same way that content creators need to cater to the viewing patterns of a constantly shifting audience, retailers need to do this as well.
Enter: eCommerce for YouTube.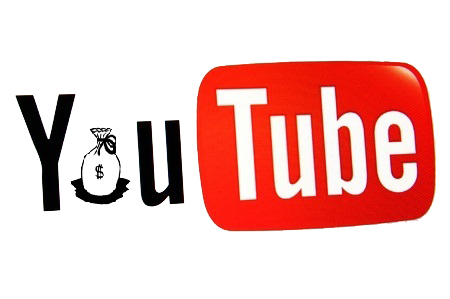 YouTube is the largest platform for video content on the web. They have long been the go-to source for viral videos in many genres. Since being purchased by Google in 2006 for a reported $1.65 billion, they have made extensive use of the different web-based industries that Google has invested in. One of the most lucrative of those industries is user-specific ad targeting. Anyone who has ever noticed a correlation between their search patterns and the ads that appear on certain websites should be well acclimated to how Google is able to use data to target ads and give them a higher chance of being engaged with.
For YouTube, this process started right after the buyout occurred. As early as August of 2007, ads started appearing within viewed videos. The following March, the company debuted its YouTube Analytics tool, which helped target those ads to the right users. Over the ensuing seven years, these bedrock advertising tools have grown into one of the main sources of revenue for possibly the biggest web company in the world.
But until recently, YouTube hadn't been directly involved with ecommerce. Despite the rapidly growing popularity of product-related videos, there still existed a gap between viewing the video and making the purchase. That changed in September, when CEO Susan Wojcicki announced a renewed focus on interactivity in the form of ecommerce functionality.  Because of that "gap" mentioned above, this new ecommerce endeavor makes total sense and has been a long time coming.
How the Video Shopping Ads Work: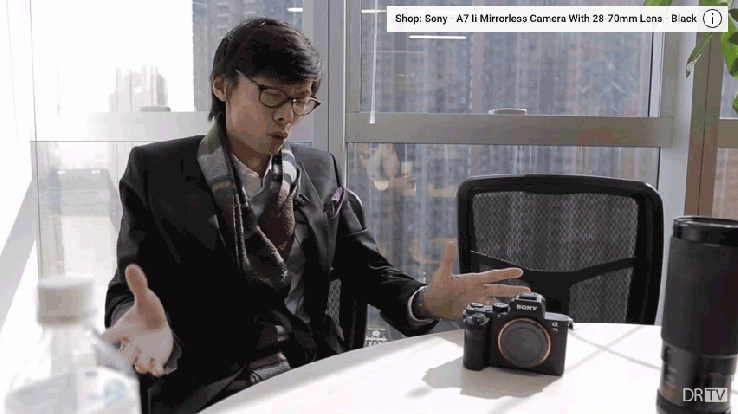 Source: http://techcrunch.com/2015/09/29/youtube-shopping-ads/
From a set-up standpoint, the ecommerce ads will be based on Google's AdWords platform. AdWords is a tool for businesses to bid on and build digital ad campaigns based. With the addition of YouTube, Google expanded AdWords to serve ads within videos, as well.
The first type of video shopping ads are called TrueView for Shopping ads. If you've spent time watching videos on YouTube, you've probably come to know and (perhaps) loathe the precursor to them, simply TrueView in-stream video ads. The most common TrueView ads play as unprovoked precursors to the actual video you want to watch. Users typically have the option to skip the pre-roll advertisements after 5 seconds. Because advertisers only play when the user opts in (by not skipping), this helps the advertiser save money by only paying for ads seen by users who actively chose to watch them.
The TrueView Shopping ads are an extension of this format. With these, the pre-roll video ads will also feature in-frame links to related products that include unobtrusive photos and price information. The caveat with these is that they can only play within your own videos. So, if you've tried creating video content in the past that achieved reach but didn't convert sales, these are a good way to squeeze more ROI out of those creative endeavors. Brands like Sephora and Wayfair have already seen success with this ad format. The idea here is to help keep customers you might have lost to someplace like Amazon when the user is actually ready to make the purchase.
To set up a TrueView Shopping campaign, create a video campaign within AdWords and select Shopping in the Type section. Then, link the Shopping campaign up to your Google Merchant Center, (the tool business owners use to upload product details) so that the information in the TrueView ads lines up with any of previous Google Shopping endeavors.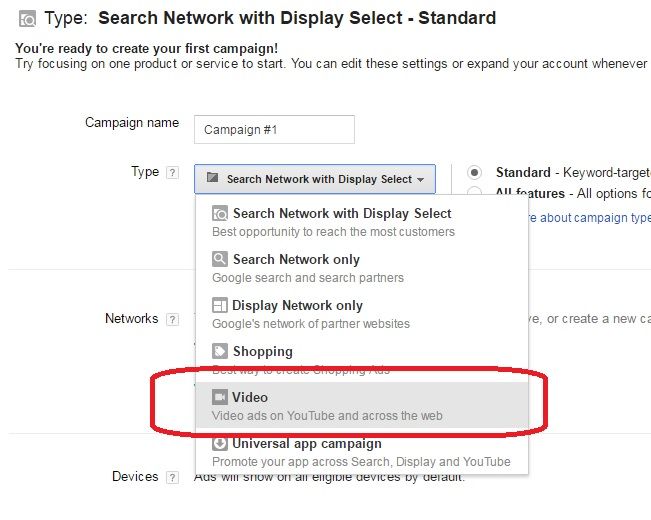 The second type of video shopping ads available are called Shopping Ads on Youtube (thanks for the confusing name choices, Google). These can be featured on videos other than your own. The difference here is that you would set these up through a campaign in the Shopping drop-down in AdWords, not Video. Then, link it up to your Google Merchant Center (just like with TrueView example above) and Google will select videos related to your products to include the ads on. (Be sure to check the box that says "Search Partners.") As Marketing Land points out, the best home for these ads will be videos where your products and those similar to them are being reviewed, or "unboxed," by other YouTube users.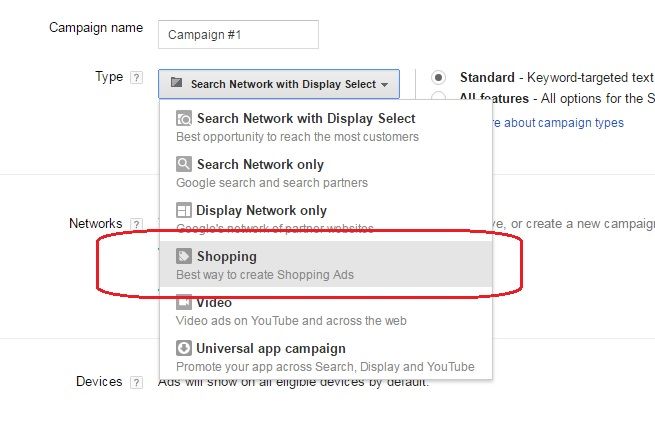 Recap
These were important strategic decisions for YouTube (and, by extension, Google) because while the new shopping ad formats represent a huge boost in potential revenues, it's also important not to let them negatively affect UX. Based on early projections, the ad implementation they've chosen is spot-on – the shopping ads are easy to open and close, the photos are just big enough to get a real sense for the products, and the videos continue to play relatively unobstructed.
As YouTube's head of ads, Diya Jolly, said:
What we realized here was that there was a great opportunity for our users, our creators, and our advertisers.
That inclusive, mutually beneficial approach appears to be the way of the future for native advertising on the web. The needs and wants of many different parties are all at play during a given internet transaction, and the real giants (Google, Facebook) have a responsibility to safeguard their own best interests, while also protecting their business relationships with smaller entities (merchants and advertisers) and the experience of the user. Sometimes they are successful with this tightrope act; sometimes they are not.
Thankfully, Google's new method of bringing YouTube into ecommerce appears to be the former.