Pinterest is no longer just a social media site but should be considered a search engine, with over 478 million active users looking for inspiration and fresh ideas each month.
With an increasing number of users, Pinterest SEO is becoming essential for digital marketers to master.
Before diving into the details of perfecting Pinterest SEO, it's important to understand how the platform works.
Pinterest Algorithm
Like other search engines, Pinterest has its own search algorithm called "Smart Feed".
This algorithm allows you to see the best pins for your specific search phrase. So instead of seeing the newest pins first, you'll see the best pins first.
The algorithm determines the quality of the pin, rates the pin, assigns interests, and places the content in front of people who are looking for it.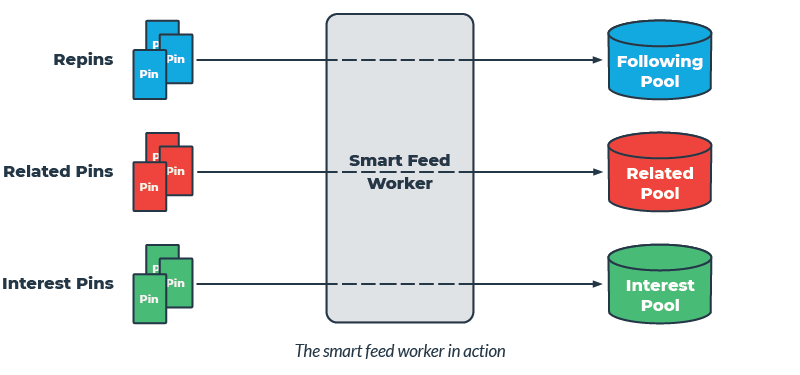 Pinterest is a powerful platform that is continuing to grow. Leveraging the power of Pinterest SEO establishes the foundation for sustained success on the social network.
Perfecting Pinterest SEO
Optimize Your Profile
Earlier this year, Pinterest introduced new profiles to everyone using the platform. Let's break down the steps required to update and optimize for growth.
Description
The description is now shown in larger font, separate from the website URL and location. Since this element is now more prominent, it's important to clearly communicate what viewers can expect to see from your brand on Pinterest.
When writing your profile description:
Use clear and simple language
Use keywords people will actively use to find your content
Provide value through your writing
Have someone read over your profile description. Are they able to easily understand what you're offering or trying to accomplish?
Profile Image
Do you have an eye-catching business logo? What about a professional headshot you use for branding purposes? Use one of these for your profile image. The goal is to have your profile image mirror your businesses identity; something easily recognizable. Avoid using product images that your audience can't identify with.
Pro tip:
When you upload an image (to your website or Pinterest account), avoid keeping the standard file name. Instead, change it to something relevant with a few of your keywords in it.
Optimizing your images proves beneficial, allowing your photos to be easily found in Google Images.
Example:
Regular file name: 77302370_S.jpg
Optimized file name: womens-leg-workouts.jpg
Cover Image
Cover images are now made up of a collage of your pins. You'll be able to choose the latest pins from a specific board or the latest pins from your whole account. When deciding which option to choose, keep in mind that the profile cover image is the first thing users see. Select something that will entice people to follow you.
Keyword Research
The easiest way to do keyword research is to explore Pinterest itself. Use descriptive terms that are aimed at your audience and industry and conduct a search on Pinterest. Once you start typing, you'll notice that the site auto-suggests terms to help you narrow your search. Jot a few of the words down and include them in your pin descriptions, board titles, image text and profile.
Pro tip:
When establishing your keyword list, remember that the competition for some words will be high (think fitness and photography.) Shorter keywords will also have more competition. You will likely rank higher if you choose
long-tail keywords
.
Example: Instead of aiming for "workouts for women" you could target "30-minute leg workouts for women."
Use Keyword Rich Descriptions
After uploading a pin or repinning, write a description. Keep it enticing, include one or more of your researched keywords and add a few hashtags so Pinterest users can see all the pins that share that same hashtag.
Pinterest has found that pins with hashtags get more distribution the first day they are pinned.
Example pin description:
Looking for the best leg workouts for women? These effective leg workouts will tighten and tone you in 30 minutes or less: #WorkoutsForWomen #LegWorkout #WorkoutPlans
Optimize Your Boards
Optimize your boards with intelligent keywords so they can be found in the search bar. Implement keywords in the title of your board as well as the descriptions. By doing so, you'll effectively create a better navigational flow, bringing people to exactly what they were searching for.
Organize Your Boards
You want to make it easy for your followers, don't you? Organize your Pinterest boards so it's effortless to find your content. You can move pins in bulk from one board to another, delete pins, move boards around and change your board cover image. Not only are you organizing your boards, you're making your boards look better, which will make people want to follow you.
Learn the Art and Science of a Pin
Nowadays, you can't just upload a graphic to Pinterest and hope for the best. There are many steps to take in order to get your pins noticed and drive leads to your website.
Optimize Pin Size
Not only will you need high-quality and creative imagery, you'll also need to know the proper dimensions.
In the Pinterest smart feed, you'll see a wide range of pin sizes, however on average, Pinterest seems to use 600x900px for pins, or 2:3 ratio. If you've been a long-time user of Pinterest, you might have seen large pins stretching down the feed, but Pinterest is trying to steer away from these "Giraffe pins". The smart feed will display pins that fit a 2:3 ratio and tell a story, encouraging pinners to click through to find captivating content.
Text Matters
Pinterest reads and recognizes your text more than you think. Add overlay text on images to encourage engagement or 'click throughs.' It will immediately communicate what type of content the pin leads to.
When adding text overlays, you'll want to:
Select simple typefaces
Use only a few words that entice people to click
Make important words easy to read
Place text over a clean background
Test the legibility of your images at on mobile before you publish, since 85% of Pinterest users are on mobile devices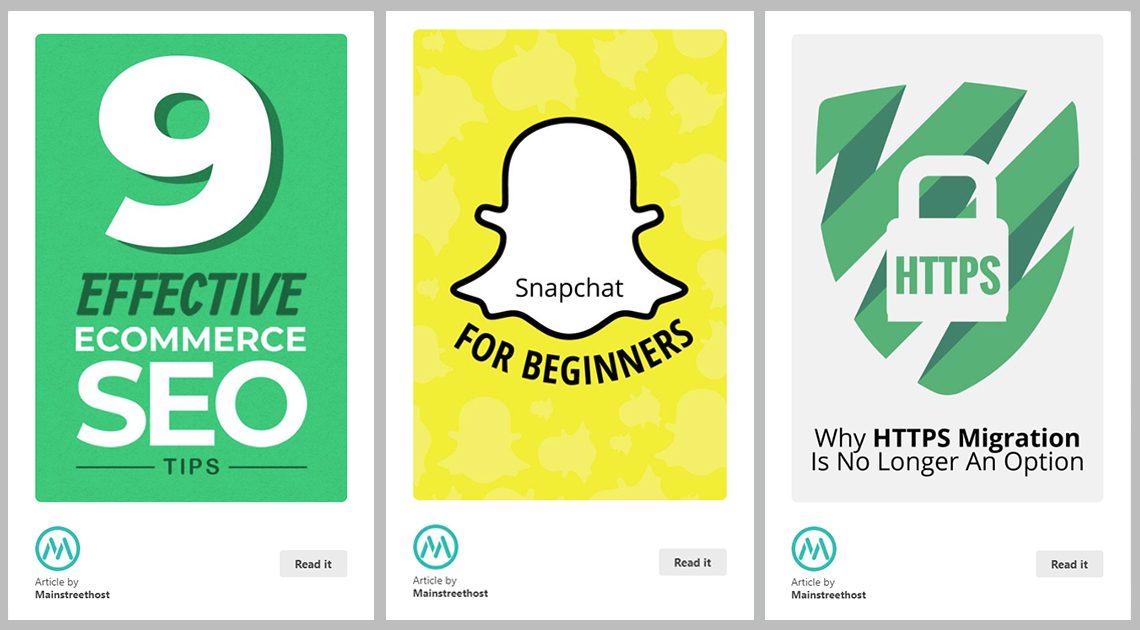 Pinterest Image Colors
Pins with a few dominant colors get 3.25 more repins than pins with one single dominant color.
Choose photos that have a bright color and a lot of contrast. When selecting a photo for your pin, keep the image upbeat and relevant to your website and audience.
Pin Often
Show Pinterest you are an engaged user by pinning, liking, commenting and interacting daily. Based on data by Social Report, it's best to pin 3 or more times per day to get optimal results. This may sound overwhelming, but remember that not all the content needs to be yours. Repinning popular content from reputable sources builds engagement and improves your marketing strategy.
To help you post on a regular basis, use social media management tools.
Tailwind is a scheduling tool specifically designed for Pinterest (and Instagram).
Tailwind allows you to:
Schedule pins at optimal times (which means more screen time, more repins, and more business)
Upload several images quickly
Measure and analyze how your pins are performing
Reach new audiences by having hashtags suggested to you by the Hashtag Finder
Measuring Success
You'll want to track key metrics of how people are interacting with your brand on Pinterest. The data will allow you to refine and improve your Pinterest marketing efforts and get closer to your customers.
Use Pinterest Business Tools
With your free business account, you can get Pinterest business tools such as Pinterest Analytics, Rich Pins, and helpful add-ons for your website like save buttons, widget builders, and Pinterest tags.
A Pinterest tag is a piece of code you place in the backend of your website to track visitors and the actions they take after viewing your promoted pin. With the information you collect, you'll be able to measure return on advertising spent and create audiences to target with your promoted pins.
Pinterest Analytics
After verifying your business on Pinterest, you'll have access to Pinterest analytics. This tool allows you to see what pins and boards get the most likes, repins, and comments. You'll be able to easily gather data about your audience, such as their gender, where they live, what topics and businesses they are most interested in, and what devices they use to save your content.
Google Analytics
If you want to dive deeper and better understand your customers' interests, use Google Analytics. Google Analytics shows you the traffic you are getting from your pins that were saved by others, whereas Pinterest Analytics does not. If you want to know just how much traffic your pins are driving, you'll want to use Google Analytics.
User Engagement Metrics
If you want to see how engaged users are with your content, visit your Pinterest for Business profile and look at your pins. You'll be able to see a stats icon on each pin. This gives you a snippet of that pin's total engagements, including how many times your pin has appeared on Pinterest, and the number of clicks and saves it got. This will make it easy for you to see which pins are successful, so you can create more victorious pins in the future!
If you're looking to improve your metrics and increase your number of views, promote your pins.
Pin with a Purpose
Remember to pin with a purpose and follow these steps:
Define your ideal customer
Know what your customer wants
Let your personality shine
Offer valuable information
Figure out where Pinterest fits into your overall marketing strategy
Conclusion
Now that you have the tools to perfect your Pinterest SEO, it's time to implement them in your social media marketing strategy.