Before we jump into AdWords reports, we wanted to remind you of our short blog series about the ins and outs of Google AdWords.
If You'd like to Catch up with Everything We've Shared so Far, Check out These Posts:
Hopefully these resources can help shed some light on how to best utilize all that AdWords has to offer!
Now on to AdWords Reports
Maybe by now you've not only set up your account, but you've created a few campaigns and begun bidding for ad placements. Perhaps you've taken it a step further and created more narrowly defined audiences or analyzed the results of your efforts. How do you know that the time and money that you've invested into pay-per-click advertising is actually worth it?
Google being Google, it's obvious that they love data. If you use Analytics or AdWords, you've probably figured out pretty quickly that there is no such thing as too much information in the search engine's eyes.
Marketers tend to be interested in looking at campaign metrics to see what worked and making changes as they see fit, so Google accommodates this quite nicely.
However, for business owners and non-marketers, they may not necessarily understand the value of this data because they aren't hands-on with advertising and content creation. So how do you explain to them the benefits of your due diligence? Try shedding some light on these less technical, but critical benefits to using AdWords.
1.  Test New Campaign Ideas
Arguably one of the most valuable benefits to using AdWords is that you can test new ideas before rolling them out to all of your potential viewers. The Campaign Experiments tool allows you to change one element of a campaign at a time (like an A/B test) and try it on a small portion of your total target audience to see how it performs. This way, you don't waste your entire budget on a variation that may or may not prove to be successful.
Google allows you to experiment with keywords you want to bid on, budget, audience targeting, and much more. Once you've selected the specific attribute that you want to alter from your original campaign, Google will take over from there. When the relevant search query is entered, random users will be selected to view the modified ad. You can stop the experiment at any time once you've collected enough data, and then either continue with the original campaign or make the change effective for your entire audience.
Campaign Experiments are a great way to not only show how effective your current strategy is, but also identify new avenues for you to consider. And you don't have to invest your entire budget into something that you're not even sure will work in the first place. Testing a sample of your audience allows you to best determine whether or not your campaign should stay as-is or be modified, which helps you get the most bang for your advertising buck.
2.  Measurable Results
Like other digital advertising platforms out there, practically everything is trackable with AdWords reports. From clickthrough rates to total impressions, conversion rates, cost-per-click, and cost-per-acquisition, you can evaluate whatever metric(s) are most important to you. You can compare how different campaigns perform overall to determine where your money will be best spent, as well as which target audiences provide the majority of your customers.
Being able to dig deep into the analytics behind each nuance of a campaign will help you uncover the most viable marketing opportunities for your brand. Maybe you'll discover several relevant keywords or phrases that you aren't currently targeting, but should. Or maybe increasing your maximum cost-per-click for one ad translated to a higher conversion rate, so you should consider doing the same for other ads.
The plethora of data available to AdWords users might seem a bit overwhelming, so it's important that you clearly define what your marketing goals are and focus on those metrics. It's also important that you regularly monitor your campaigns for maximum success. Being able to align hard numbers to creative and strategic advertising will help keep you on track and provide management with the information they need to continue investing in AdWords.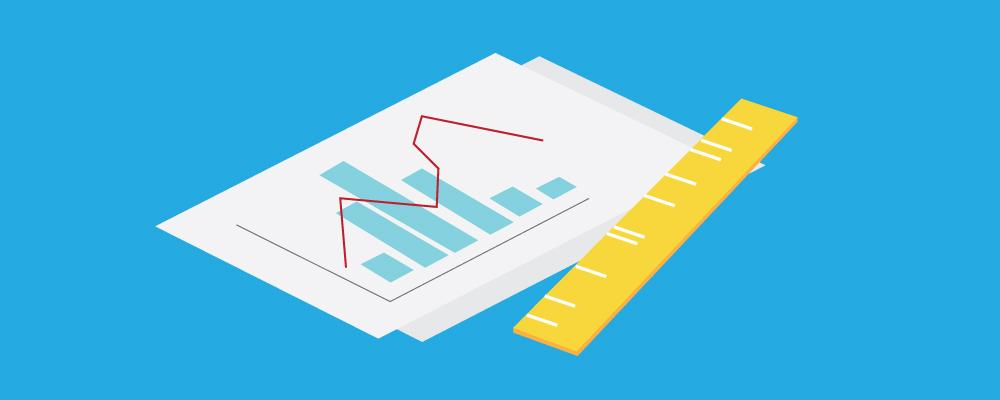 3.  Precise Audience Targeting
A significant benefit to digital advertising, especially AdWords, is that you can specifically target the most relevant audience to your product or service offering. This helps ensure that you're not wasting a consumer's time or your hard-earned dollars on those who don't care about what you are promoting. When selecting the keywords or phrases to bid on, make sure that you're only choosing the most applicable terms for your ad. Misleading consumers by bidding on irrelevant placements is not only harmful to your budget, but also to your reputation.
Another area that helps you focus on the right audience is location targeting. In AdWords you can specify countries, cities, or regions that you want your ad to display in to ensure that you aren't reaching an audience you can't serve. Whether you have a few locations in a metropolitan city or your products are only useful in certain regions (e.g. surfboards for coastal cities), this is another situation where you don't want to waste anyone's time marketing products they can't use. Google determines the appropriate audience to display your ad to by looking at a user's IP address, Google domain used (e.g. www.google.com, www.google.co.uk, www.google.it), and language settings.
AdWords also allows you to target users by device type, time of day, and language preferences. For example, if you're trying to promote a mobile-only offer, you can choose to show your ad to only those visiting Google from a mobile device. You can also accommodate your ad scheduling to the times of day that people are most likely to search for your particular product or service, or even to your location's hours of operation.
Finally, utilizing Remarketing Lists will help you target only those users who have previously visited your site. These are visitors who are not just familiar with your company, but may have even purchased from you before. This takes your advertising from a place of brand awareness to a place of conversion, so it's important to take advantage of this feature to reconnect with previous customers or those who were close to converting.
4.  Accommodates Any Budget
Despite the perceived complexities of Google AdWords, it truly caters to companies of all sizes and budgets. There is no minimum spending requirement and you can start and stop any campaign as needed, so the likelihood of wasting ad dollars is quite low. There are several bidding strategies that you can choose from depending on your company's goals.
Cost-per-click (CPC) bidding charges your account only when a user clicks on the ad, meaning that you're only paying for qualified visitors to your website. If you're simply trying to get your brand name out there, then cost-per-thousand impressions (CPM) bidding is right for you. This payment method focuses on the total number of people who are exposed to your ad, regardless of whether or not they click through. Finally, cost-per-acquisition (CPA) bidding focuses on conversions. If you're promoting a specific offer or have a narrow target market, this is likely the best strategy for you.
What's great about AdWords is that, based on your previous campaigns, they'll suggest a budget to help you get the best ROI. And if you don't have enough time to manually adjust bids on certain keywords, you can allow Google to do it for you through automatic bidding. All you have to do is set the budget and audience parameters and they'll manage it from there. But this doesn't mean that you should just "set it and forget it," if you will. It's still important to check back on your bidding strategies from time to time to ensure that you're allocating funds appropriately and taking advantage of new advertising opportunities as they arise.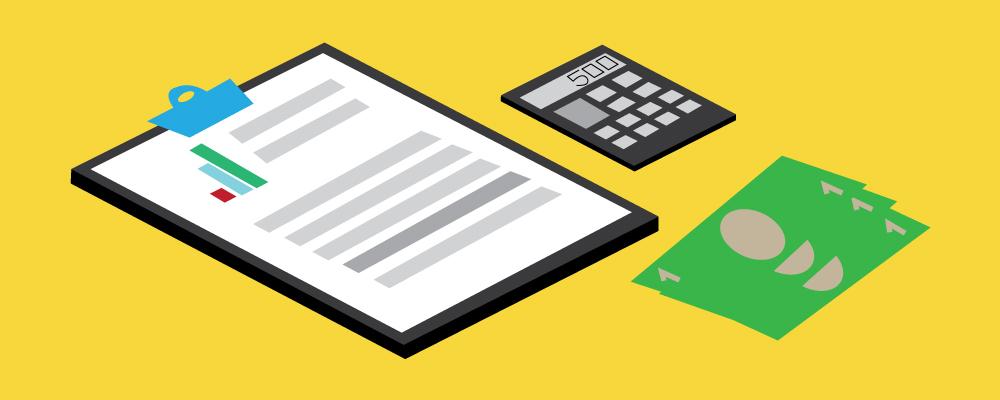 So What Are You Waiting For?
Business owners and marketers alike want to see how their marketing dollars are being put to work, and AdWords reports provide plenty of ways to do so. Whether you want to focus on testing new keywords or audiences, change your bidding strategy, or see which ads had the highest conversion rate, you can assess all of these things within your AdWords account, helping you better cater your efforts to an engaged audience that is looking for what your business has to offer.